Based on a Hollywood recipe but changed to allow first prove in the fridge overnight.
This was a nice bread but lacked the sour taste. It was the most similar to 'normal' bread of all the recipes to date. Julie's favourite to date but I preferred the long prove method.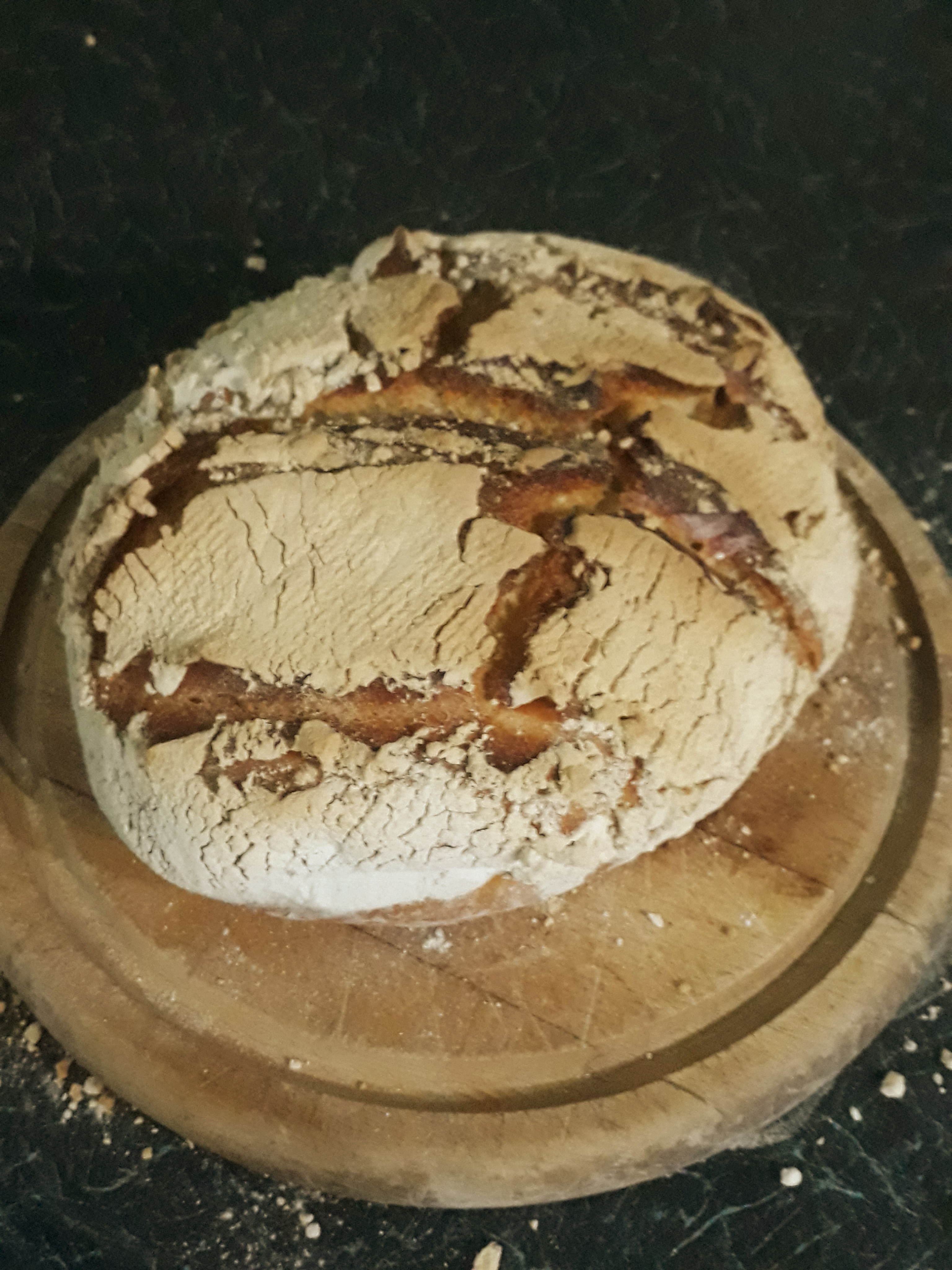 Overall 1 hour bake - a lot of flour from the prove basket on the loaf.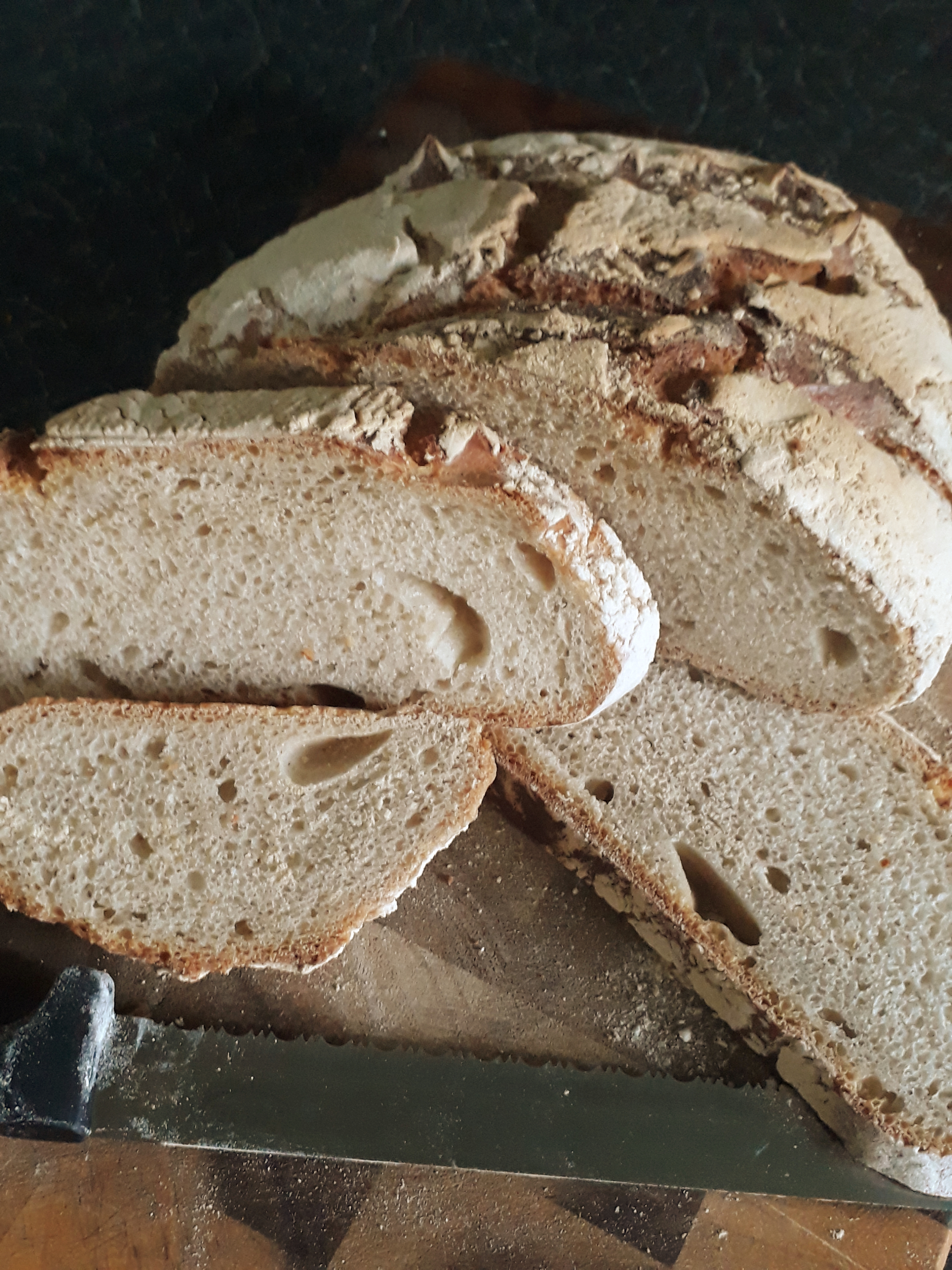 Nice crumb but could do with more big holes. Taste lacking sourness of longer proven bread.
Ingredients:-
375g/13oz

strong white flour, plus extra for dusting

250g/9oz

sourdough starter

7.5g

salt

130-175ml/4-6fl

oz tepid water

olive

oil, for kneading
Method:-
The evening before baking:
Combine the flour, starter and salt in a large mixing bowl. Add the water, a little at a time, and mix with your hands to make a soft dough (you may not need all of the water).

Coat a chopping board or work surface with olive oil, then tip the dough onto it and knead the dough for 10-15 minutes, or until the dough forms is smooth and elastic.

Tip the dough into a lightly oiled bowl and cover with cling film.

Leave to rise in a warm place for up to five hours, or until at least doubled in size - can place in the fridge overnight in the middle of this proving. I did an hour in the warm before fridge overnight and then a few hours in the warm again.
Breakfast on the day of baking
Take out of the fridge and return to warm place for rest of proving.
Lunchtime on the day of baking:
Knead the dough until it's smooth, knocking the air out. Roll into a ball and dust with flour.

Tip the dough into a well-floured round banneton or proving basket and leave to rise for 4-8 hours.
The bake:
Use a Dutch Oven and heat the oven to Gas Mark 9.

Cut the top of the loaf after gently rolling it into the Dutch Oven.

Gently tip the risen dough onto a lined baking tray.

Bake the loaf for 30 minutes at this heat, then reduce the heat to Gas Mark 8. Remove the lid from the Dutch Oven and bake for a further 15-30 minutes.

I use a long bake to get the crust very dark brown.
Cool on a cooling rack.